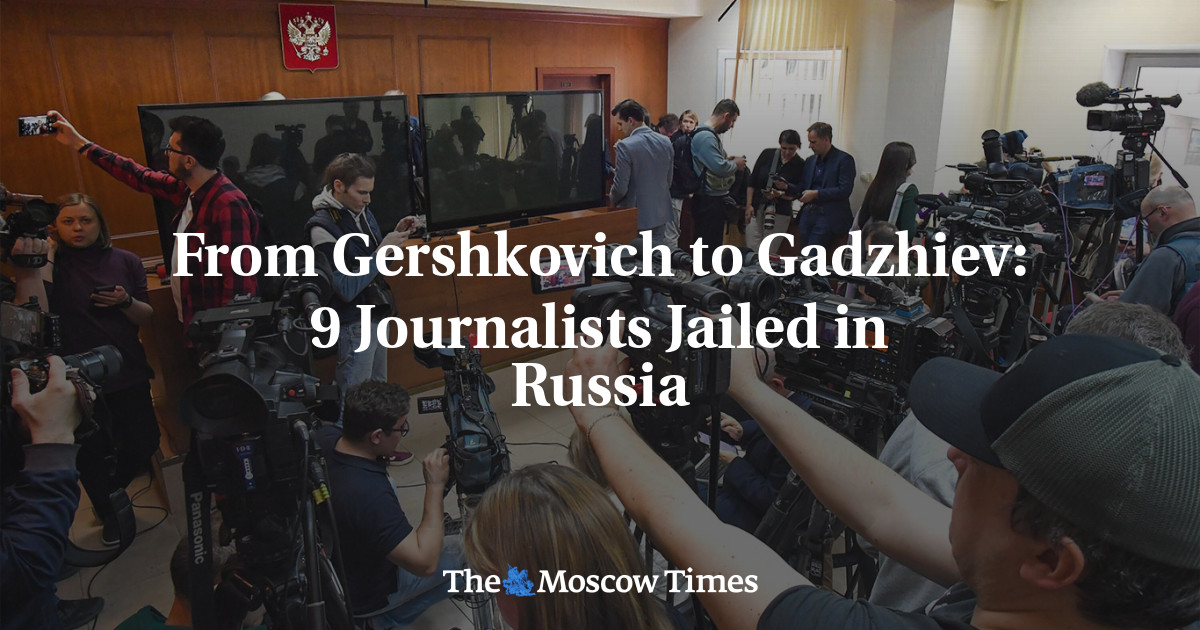 The arrest of Wall Street Journal reporter Evan Gershkovich last month brought to light the stark reality of media freedom in Russia, which is rapidly becoming one of the world's most perilous places for journalists.  
As many as 22 journalists are currently imprisoned in Russia for their work, according to data from international press freedom organization Reporters Without Borders (RSF), the highest figure since the group began collecting data. 
And the number of jailed journalists is likely to increase as Russia tightens draconian wartime censorship laws. New reports of journalists detained for their work emerge almost weekly. 
While many of the incarcerated reporters and editors are from regional cities in Russia and have seen little media attention on their cases, others like Gershkovich are well known. 
The Moscow Times has compiled the stories of nine journalists who are currently imprisoned in Russian for doing their job: 
Maria Ponomarenko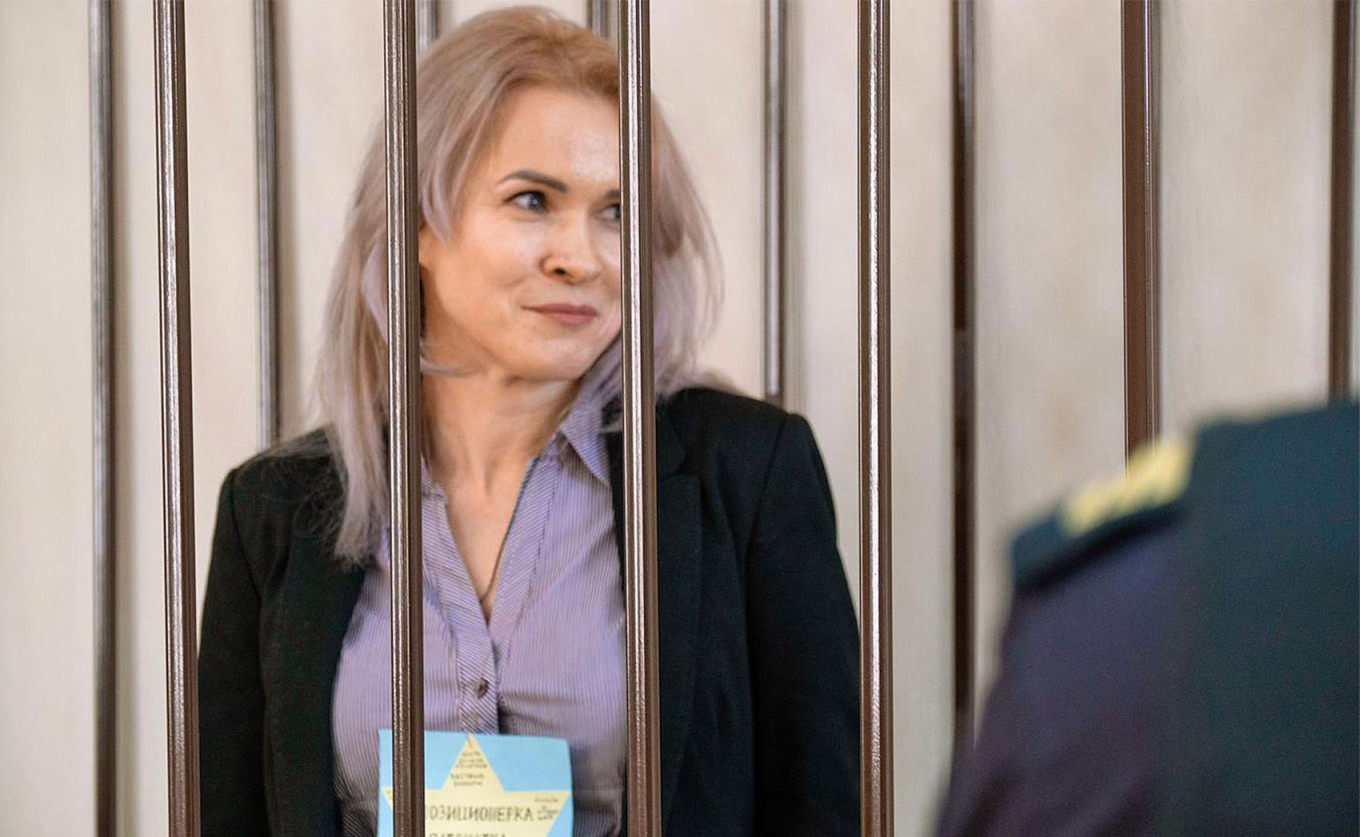 Maria Ponomarenko
Alexander Lizratov / Kommersant
Siberian journalist and activist Maria Ponomarenko was sentenced to six years in prison in February for violating Russia's wartime censorship laws. 
Ponomarenko, who worked for independent news outlet RusNews, was arrested in April last year for publishing information about the Russian bombing of a theater in the now occupied Ukrainian port city of Mariupol. Prosecutors had initially requested a nine-year prison sentence for the journalist. 
"What's happening in our country? If there is a war, call the war by its proper name," Ponomarenko, 45, said during her trial. 
"It's enough to open the Constitution and read it to prove my innocence."
Ponomarenko has said she was physically abused and subjected to forced psychiatric treatment during her imprisonment. 
Abdulmumin Gadzhiev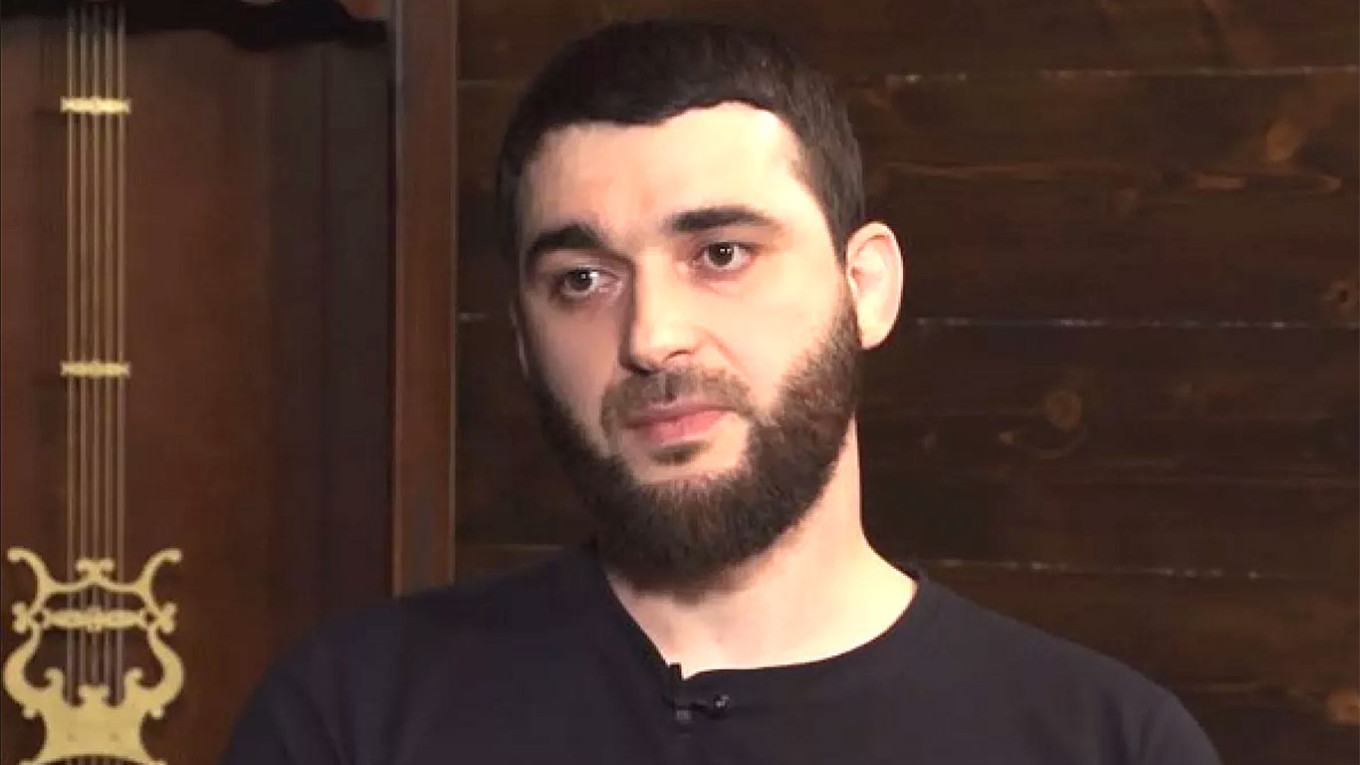 Abdulmumin Gadzhiev
chernovik.net
The editor of Chernovik, a leading independent publication in the North Caucasus republic of Dagestan, Abdulmumin Gadzhiev was arrested in June 2019 on charges of participating in and financing a terrorist organization. He has yet to face trial.  
The Russian authorities claim that Gadzhiev, 38, helped raise funds for the militant Islamic group ISIS on the orders of the Islamic preacher Abu Umar Sasitlinsky and disguised his activities as charitable work. He denies the charges against him. 
Prosecutors have claimed that some of Gadzhiev's publications are evidence of his involvement in terrorist activities, but independent experts were unable to find anything criminal in his writing. 
Chernovik's editorial board and other Dagestani journalists have repeatedly spoken out in Gadzhiev's defense, arguing that charges against him are retaliation for his journalistic work. 
Evan Gershkovich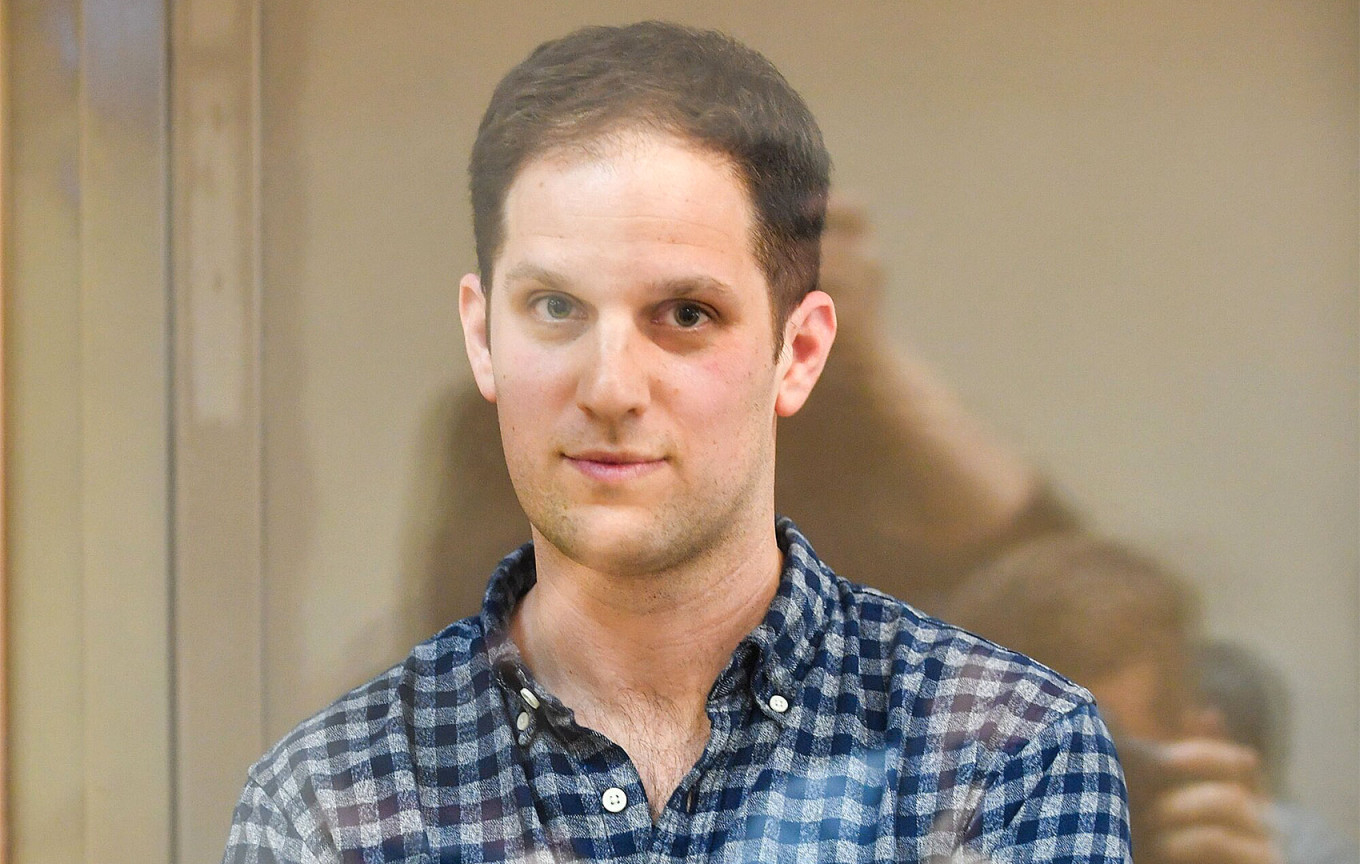 Evan Gershkovich
Sergei Kiselev / Moskva News Agency
Wall Street Journal reporter Evan Gershkovich, 31, was arrested last month while working on a story in the Ural Mountains city of Yekaterinburg. 
Russian officials claim that Gershkovich, an accredited Moscow-based reporter, tried to obtain classified defense information for the U.S. government. However, no evidence backing up these allegations has been made public. He is the first U.S. reporter to be accused of spying in Russia since the end of the Cold War. 
The Wall Street Journal, U.S. officials, and Gershkovich himself have all rejected Russia's espionage allegations.
Gershkovich is currently being held in pre-trial detention at Moscow's notorious Lefortovo Prison and his case has drawn worldwide media attention. 
Alexander Valov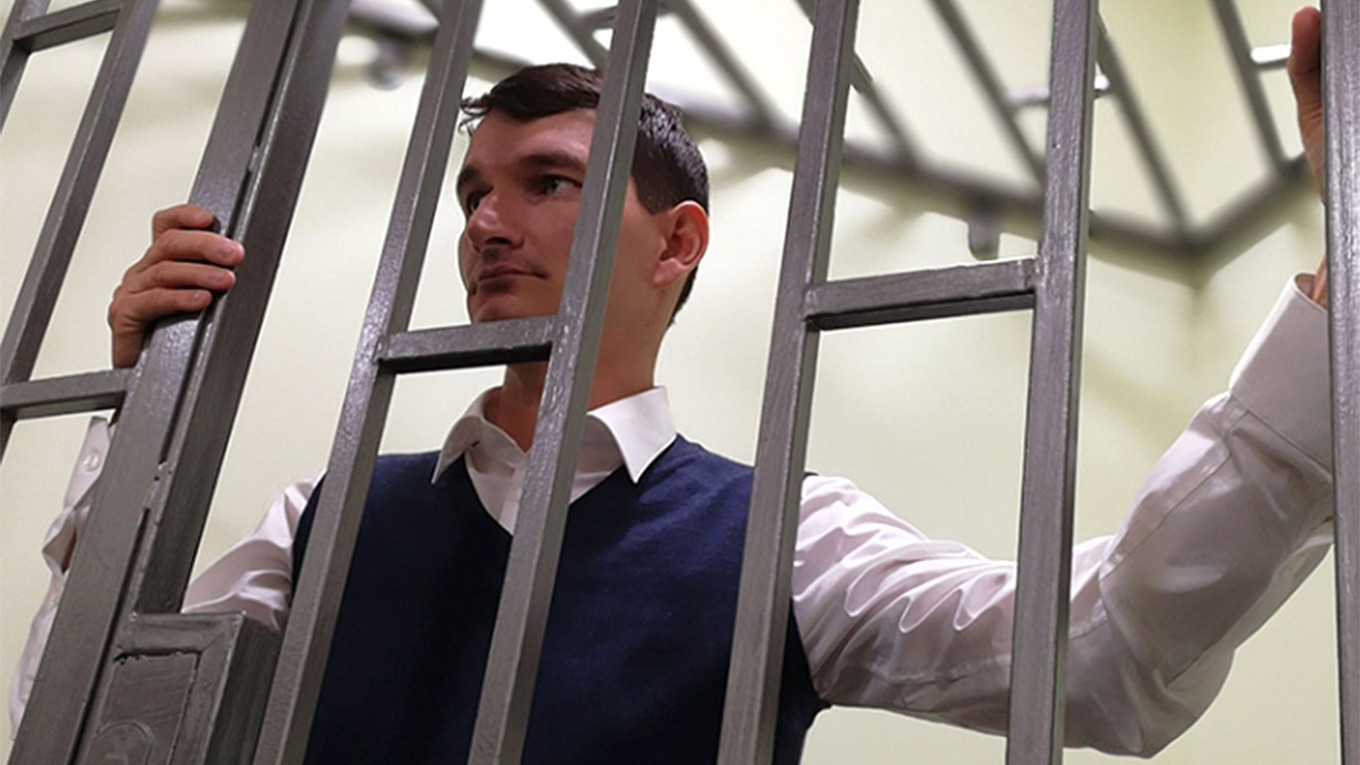 Alexander Valov
profjur.org
Founder and chief editor of news outlet BlogSochi, Alexandr Valov was convicted of extortion and sentenced to six years in prison in December 2018. 
Prosecutors claimed Valov attempted to extort 300,000 rubles ($3,670) from State Duma deputy Yuri Napso in exchange for deleting materials about him from BlogSochi's website. 
Valov, 38, pleaded not guilty at his trial, saying that the charges against him were politically motivated and linked to his journalistic work and vocal criticism of the local government's handling of the 2018 World Cup in Sochi. 
"I was shut away because of this championship so that I wouldn't be able to speak to journalists [about it]," Valov later wrote while in prison. 
Mikhail Afanasyev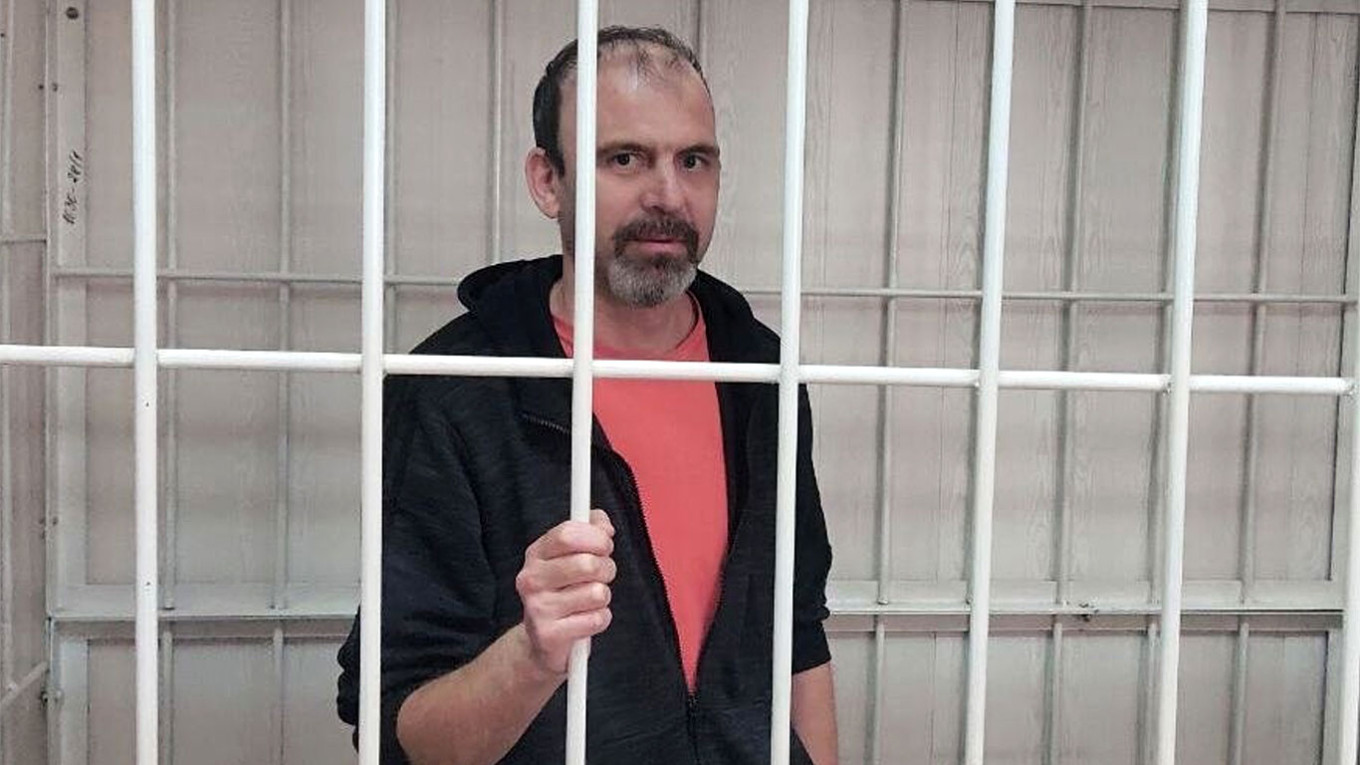 Mikhail Afanasyev
Network Freedoms
An award-winning journalist and father of five, Mikhail Afanasyev was arrested in April last year on charges of spreading "fakes" about Russia's Armed Forces. 
Afanasyev, the chief editor of Novy Fokus, an independent online news outlet in the Siberian republic of Khakasia, faces up to eight years in prison if found guilty. 
The charges against Afanasyev, 47, are based on an article he published about Russian soldiers who refused to fight in Ukraine after learning of a military unit destroyed in the first hours of Russia's invasion. 
The prosecution claimed Afanasyev's article contained false information about the army, including an incorrect number of Russian casualties in Ukraine.  
Ivan Safronov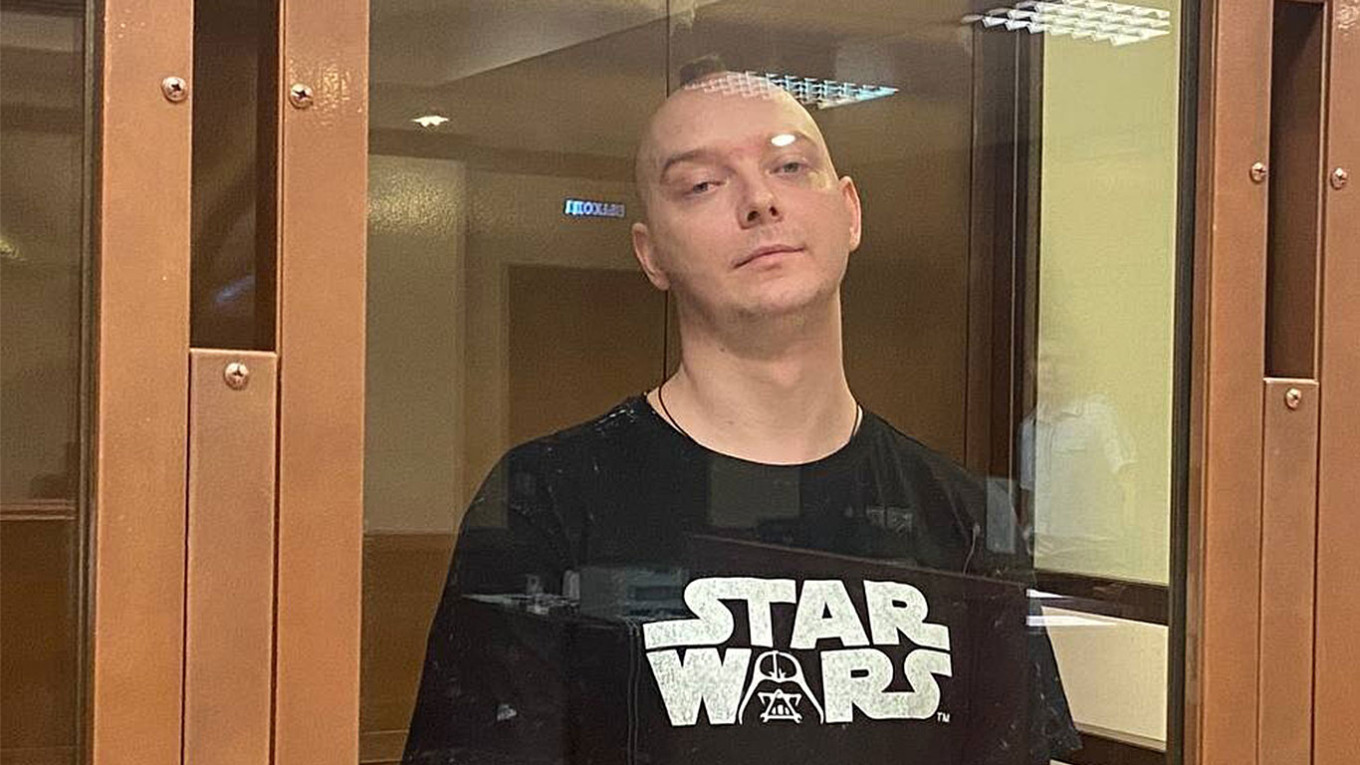 Ivan Safronov
Moskva News Agency
A defense reporter at several top Russian newspapers who later worked for the state space agency Roscosmos, Ivan Safronov was convicted of treason in September and sentenced to 22 years in prison. 
The authorities accused Safronov, 32, of collecting secret information about the Russian military and passing it to spies for the Czech Republic. 
Safronov's supporters believe the case against him is revenge for his journalistic work — particularly his reporting on Russian arms deals. 
The journalist, too, has rejected all allegations against him. 
"After his sentencing, Ivan was sent to a jail in Siberia's Krasnoyarsk region. Recently, in one of his letters, he talked about how few of his fellow inmates have a sentence as long as his — only murderers and some repeat offenders," Safronov's partner Ksenia Mironova wrote in a recent op-ed for The Moscow Times.  
Sergei Mikhailov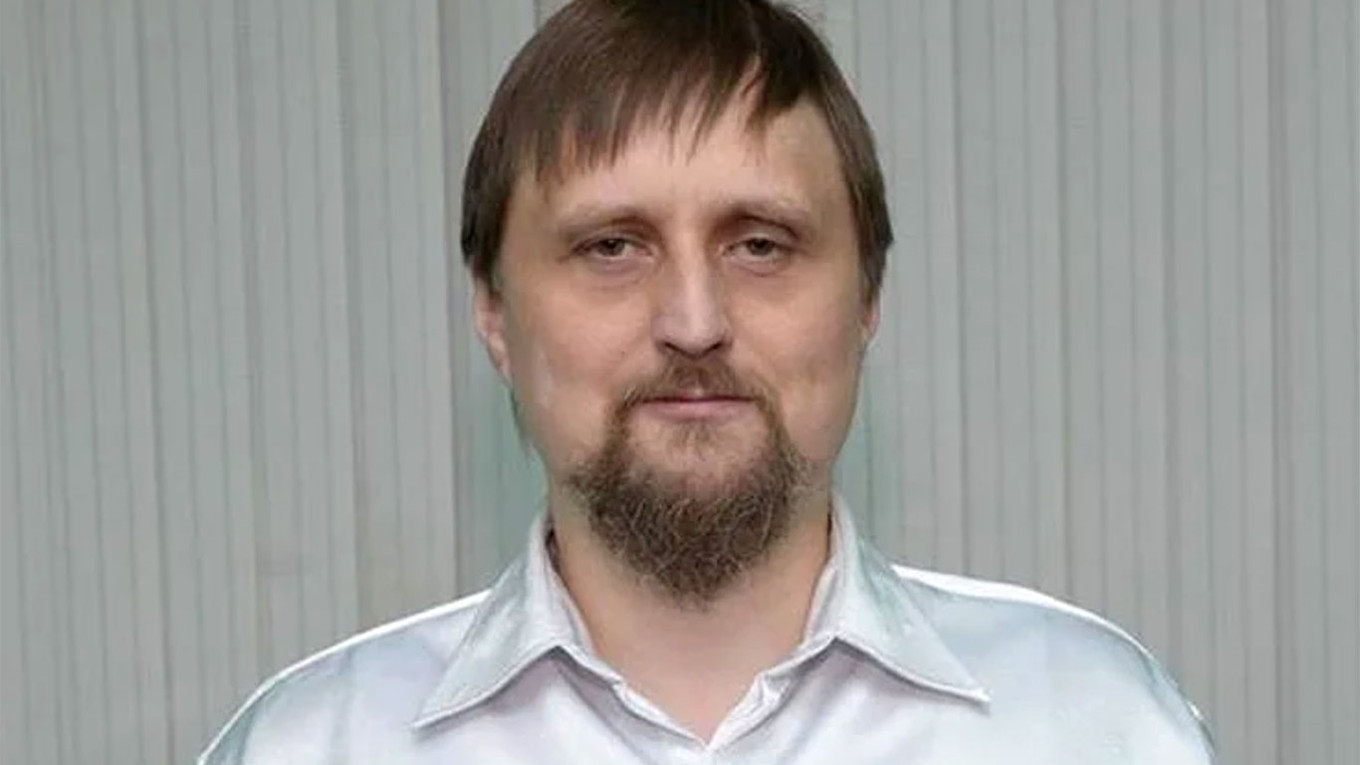 Sergei Mikhailov
Sergei Mikhailov / VK
Sergei Mikhailov, the co-founder and chief editor of Listok, an independent outlet from the Altai republic in southern Siberia, has been in police custody since April last year. 
Mikhailov, 46, is facing up to 10 years in prison for violating Russia's wartime censorship laws with reports on the Russian killings of civilians in the Kyiv suburb of Bucha and bombing of a maternity hospital and a drama theater in the Ukrainian port city of Mariupol. 
Prosecutors argued that the reports, which Mikhailov published on Listok's Telegram channel, amounted to "public dissemination of false information" about the Russian army.
Vladislav Esipenko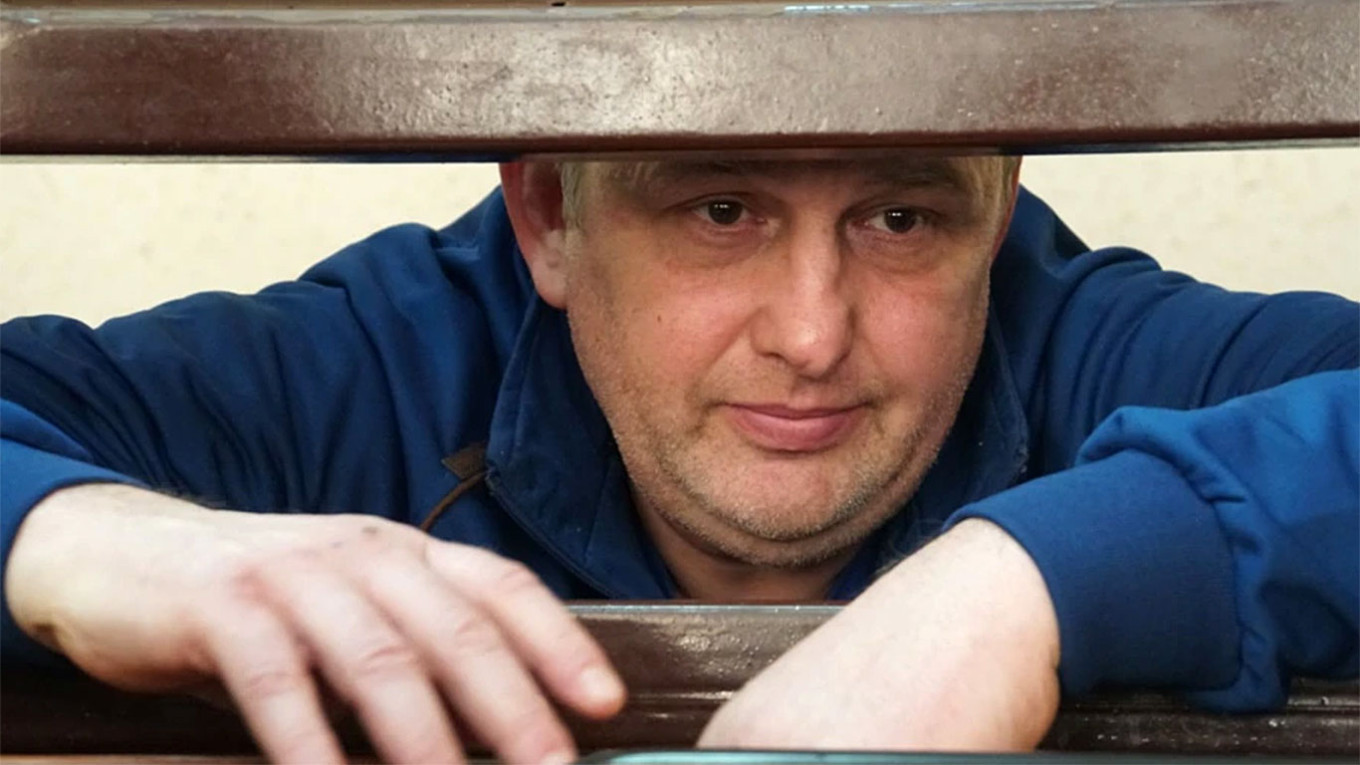 Vladislav Esipenko
crimean-solidarity.org
A Ukrainian journalist from Russia-annexed Crimea, Vladislav Esipenko was sentenced to six years in a Russian prison last year. 
Esipenko, 54, was arrested in March 2021 in the Crimean capital of Simferopol at a gathering commemorating the birthday of Ukrainian poet Taras Shevchenko and accused of collaborating with Ukrainian intelligence.  
The journalist, a dual Russian and Ukrainian citizen who worked as a freelance reporter for the local division of the U.S.-funded Radio Free Europe/Radio Liberty, was later charged with the illegal manufacturing and possession of explosives. 
Esipenko has said he was forced to plead guilty by prison authorities who repeatedly subjected him to electric shock torture. 
Dmitry Gromovoi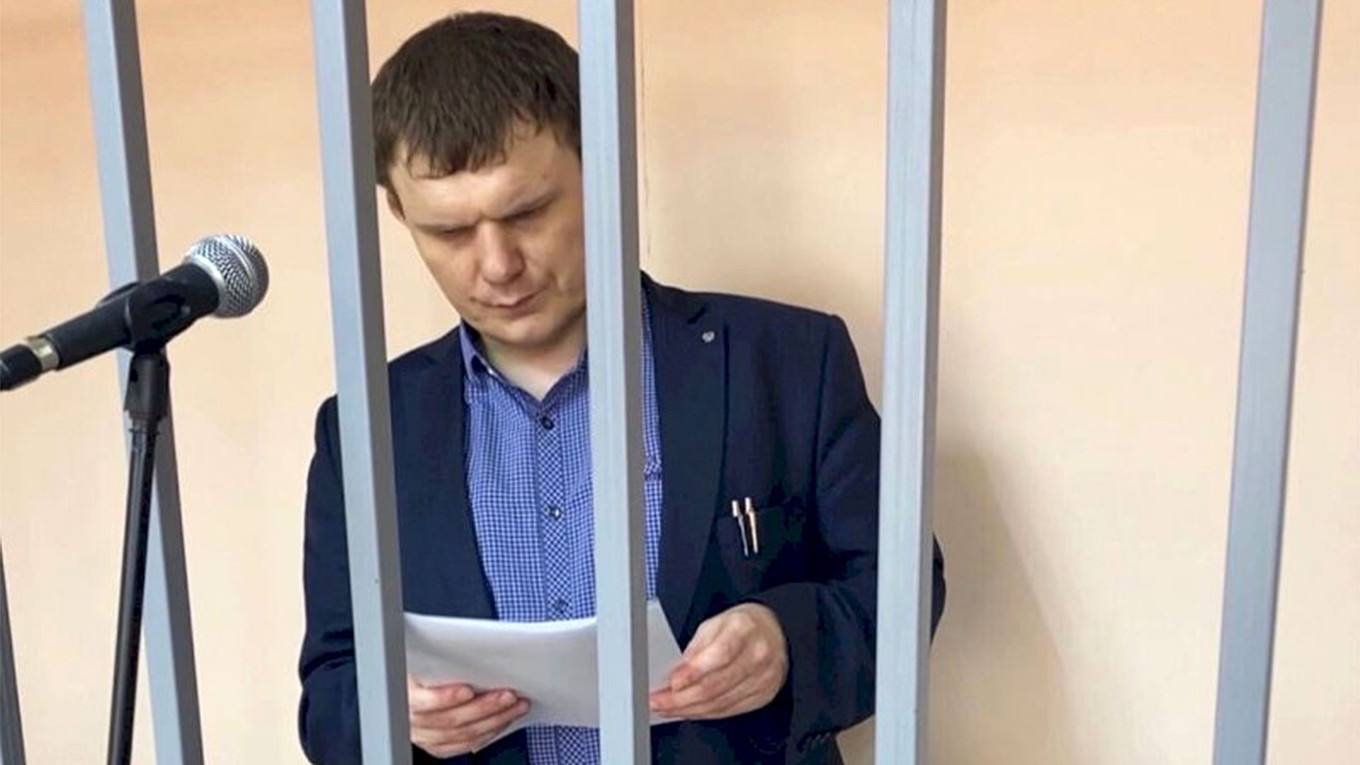 Dmitry Gromovoi
eanews.ru
Dmitry Gromovoi, 39, was arrested on drug charges in July 2020, in the industrial city of Chelyabinsk in Russia's Ural Mountains. 
At the time of his arrest, Gromovoi was reporting on links between local narcotics officers and online drug sales. 
Prosecutors claimed Gromovoiwas himself was involved in the selling of illegal drugs and was looking to expand his activities. 
Police claimed to have found illegal substances belonging to the journalist in his apartment, but his lawyer has said the drugs were planted and testing later confirmed that there was no trace of Gromovoi's DNA on the illegal substances. 
Gromovoi remains in pre-trial detention despite the European Court of Human Rights declaring his imprisonment unlawful earlier this year. 
If found guilty, the journalist could be sentenced to up to seven-and-a-half years in prison.
Michael Novakhov's favorite articles on Inoreader