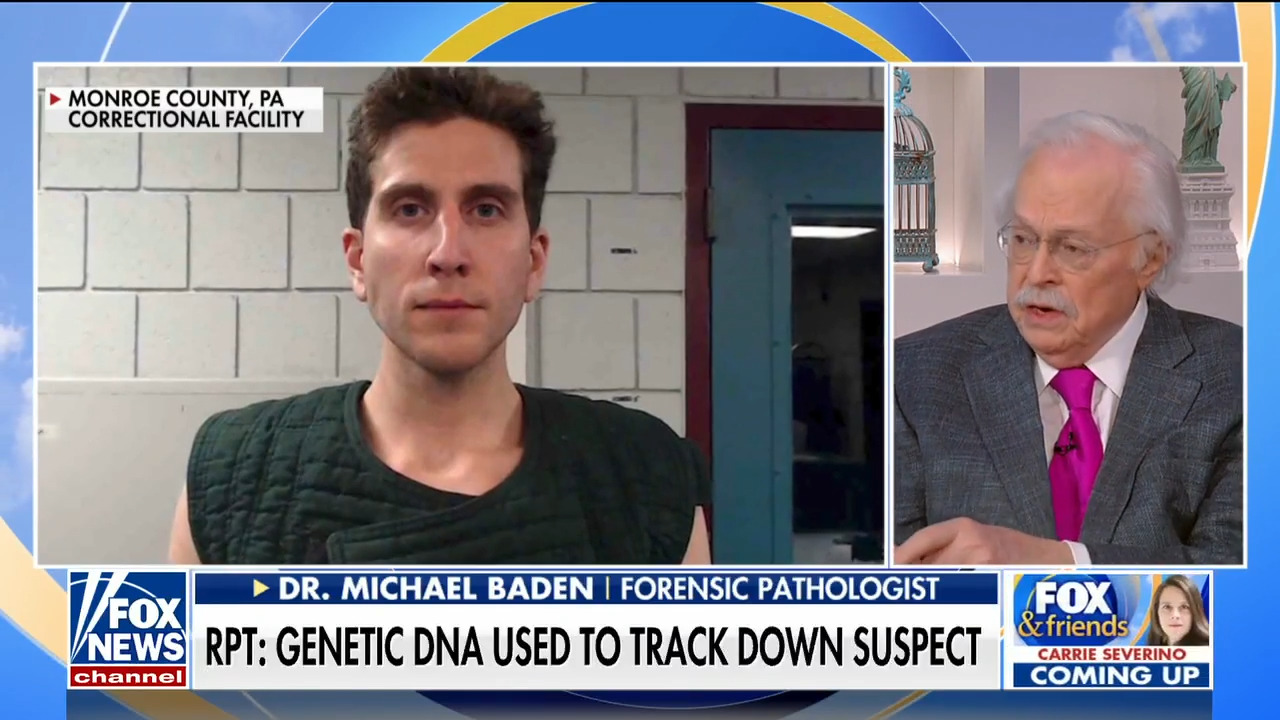 New details have emerged in the Idaho college murder investigation about the arrest of the suspected killer, 28-year-old Bryan Kohberger. 
Renowned forensic pathologist Dr. Michael Baden joined "Fox & Friends" Monday to discuss how police reportedly utilized DNA to track him down weeks after the four University of Idaho students were killed. 
"To do DNA, he has to have left some DNA at the scene," Dr. Baden told co-host Steve Doocy. "And with all the blood there… 99% of it would probably be from the victims, whereas, his DNA would only be there if he probably wore gloves, or they would have had fingerprints and cutting himself because blood is… slippery, and when you cut a stable out of people, you might cut yourself, or if one of the victims had scratched him and had it under her fingernails."
IDAHO MURDERS TIMELINE: WHAT WE KNOW ABOUT THE SLAYINGS OF FOUR STUDENTS 
"So the DNA is a possibility," he continued, emphasizing that another key component of the case is that police followed Kohberger's white Hyundai Elantra for days. 
"That would indicate there were other things besides DNA involved," he said. 
A source told Fox News that officials were able to link Kohberger to the crime after genetic genealogy work was performed on evidence from the crime scene. 
They also reportedly utilized cell phone data to link the 28-year-old graduate student to the scene. The process, called geofencing, allows officials to search cell phone data within certain parameters. 
"That would be… very important in a trial, but to see if that's enough evidence to make him the murderer," Baden said. "But what's going to be interesting, first of all, they got to make sure he doesn't commit suicide, so he'd be on suicide watch and going through his cell phone and other data to understand why he was tracking these three people."
CLICK HERE TO GET THE FOX NEWS APP
Kohberger was arrested last week in Pennsylvania in connection with the murders of Ethan Chapin, 20, Xana Kernodle, 20, Kaylee Goncalves, 21, and Madison Mogen, 21 on November 13. 
It remains unclear why he allegedly targeted the students in the brutal attacks. 
Kohberger is wearing a suicide-prevention vest at a Pennsylvania jail and is expected to be extradited to Idaho this week.